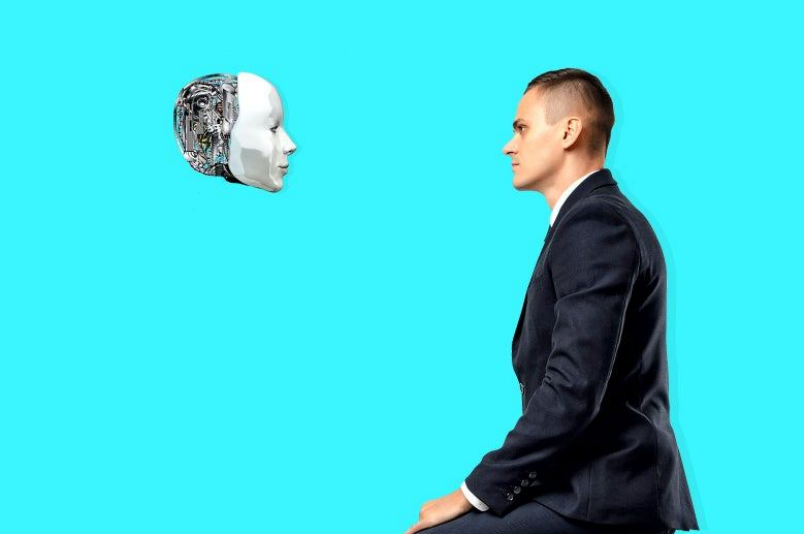 November 2020. The I.A. is playing a new role in recruiting. By RACHEL WITHERS.
"Congratulations, you have been selected for an interview for the position of professional mini-player at the Open Mind Corporation," announces a robotic voice over a blank screen. "My name is Alex. I will guide you in the interview. The whole process will not take more than 10 minutes. Let's hear your voice. … Smile at the camera. … Welcome to the interview."
This is the beginning of "Interview with Alex", a dystopian interactive online experience that takes viewers to a "job interview" conducted by an AI hiring manager, one that measures the tone to score users on a " Mental State Index ". Carrie Sijia Wang, the multimedia artist behind the project, writes that her work is intended to "critique the present by speculating about the future." But you're not that far off what your next job interview might be, if you're applying for a high volume of low-skilled (or even some high-skilled) jobs. A growing number of real-life recruiters are turning to A.I.-led job interviews, using programs that interview and screen candidates before a human recruiter even sets eyes on them.
"Chances are, if you apply for the type of job that attracts a lot of applicants, you will be interviewed by an A.I. eventually".
Alex won't interview you, but it could be Hubert, or Ella, or Tengai, or Phai, or just automated words on a screen. Most bots aren't running the decision-making process from start to finish (although they sometimes do – see Ryan Fan's OneZero article "I got a job at an Amazon warehouse without speaking to a single human") . Instead, recruiters generally use artificial intelligence at the "top of the funnel" to rank or rank candidates before they reach a still human stage. Like humans, these bot recruiters have their own unique interview styles. Some are only looking for logistical information, such as availability and ongoing interest, while others may be looking to assess drive, initiative, teamwork skills, adaptability, or even your tendency to jump from one job to another. Some will ask everyone the same set of questions in the same order, while others will tailor their questions to you, verifying that you can actually do the things that you say you can.
For many positions, each applicant receives an automatic link for the interview. Applicants are free to enter the "interview" on their own time, and there will often be practice questions that they can try before tackling the official questions. Some are text-based, while others require applicants to be videotaped. Questions, asked by a bot or a prerecorded message (or, in one case, by a disembodied head), are usually fairly common probes: Tell us about your previous experience, why are you interested in this company? But there is no human listening. Responses are recorded and analyzed by A.I., marking the candidate's suitability on certain traits, before human recruiters use this analysis to decide who to invite for another interview or hire. By the time the answers are reviewed by a human (if at all), I.A. has already passed judgment.
Chances are, if you are applying for the type of job that attracts many applicants, you will eventually be interviewed by one. So often is the Fast Company running an article telling readers "4 Things You Must Do to Prepare for an A.I.-Powered Job Interview," while LinkedIn publishes a free A.I. Interview Practice Tool. on video. And as much as the companies behind them tell me otherwise, you may not like it.